Couples Photo Session | Chicago Suburb Photographer
From awkward to amazing. Couples photo session with Motion Inspired – Molly Hebda Photography
You are awkward. Your partner is awkward. People are awkward.
That is 100% a-okay and exactly why I like to work with people and especially like working with couples. We are all awkward in our own ways and just trying to get through life as though we know what the heck we are doing. With that said, you are going to be awkward in front of the camera too. Everyone is. And, this is why you hire a professional for your couples photo session.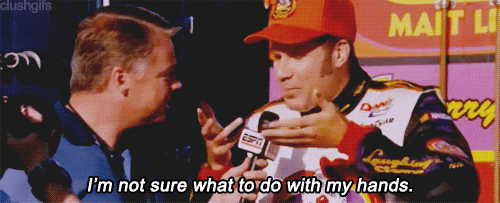 As a photographer, I love watching a couple's transformation from awkward, to playful, to completely comfortable, right before my eyes.
Many couples book a session because of an engagement. But, more and more couples are looking for something new to experience together. Whether it's to reignite a spark, capture the love you have at any stage of your relationship or to celebrate overcoming one of life's many obstacles or milestones, couple photo sessions are helluva lotta fun for any couple.
I looked at you as a friend and then I realized that I loved you.
Building relationships and a storyline.
When we meet up to discuss your session, you don't have to have all the pieces put together. We will start talking about your likes, dislikes and start dreaming up the story that you want your images to tell. You can be all hot and steamy, strong, playful or try something completely new and adventurous with each other. We will come up with an amazing plan together. Since we meet before your session, all three of us start to build a more comfortable relationship with one another. I also get to witness some of the natural interactions that you have with each other. This will all be helpful during your session.
Get ready to play!
During your session, I help guide you from nervous and awkward to comfortable and adventurous in no time. We will start out by just practicing some typical posing, and then move into playful games and I will help make you feel much more confident about yourselves when I start to tell my lame jokes. I admit I am usually the only one who laughs, especially when I am around my husband and son. 😉
Did you ever meet someone and think, I just wanna do stuff with you for the rest of my life? That's how I felt when I met you. Now, let's do stuff!
I truly love working with couples. I love learning about their relationships, their hopes and dreams together and to watch their love blossom together as they forget that I am there. The images make me smile, make me believe in miracles and that there is someone or more than one someone out there for everyone. Love does not discriminate against shape, size, color, race or gender. Love is love and it truly is magical. Let's capture yours together. Contact Molly
Come visit Motion Inspired Art Photography on Instagram to see the newest couple and boudoir session images.
Today will soon be tomorrow's memory.
I leave you with one last paragraph. As a photographer, I always tell clients how important it is to capture the time with our loved ones right now because life passes by so quickly. Well, this week, I am reminded that life can be even shorter than expected. That we need to truly live our lives to the fullest while we are actually here together. That we need to take that moment and look each other in the eyes, tell their person that they love them, to take the time to dance one more dance. I am humbled to have captured some beautiful last moments recently and only wish to pass them and their true love on.